SITE IS UNDER CONSTRUCTION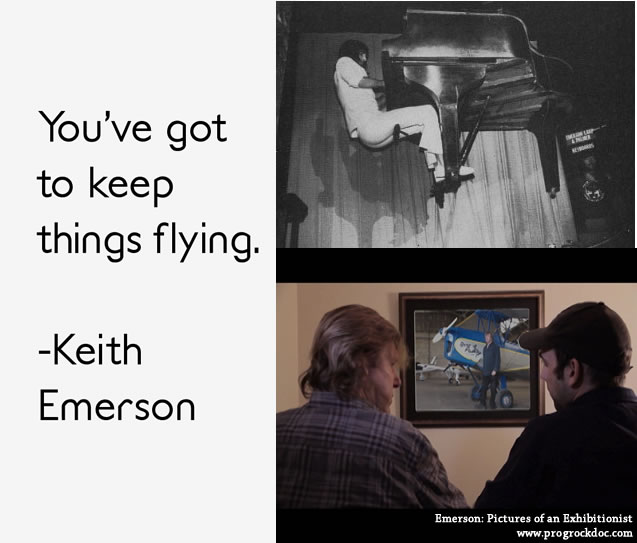 Keith Emerson (1944 - 2016)
"We miss you Keith. We wouldn't be able to achieve as much as we have without your enthusiasm for this project. Our film will be a celebration of your life."
- Jason Woodford, Director Pictures of an Exhibitionist
---
The Official Keith Emerson Tribute Concert will be held Saturday, May 28, at the El Rey Theatre in Los Angeles. It will be a retrospective of Keith's entire career from the Nice, to ELP, to the Keith Emerson Band and Three Fates Project. Many of the artists who were close friends and have worked with Keith will be performing some of his most famous works. It promises to be a great night of music and homage to one of the most influential musicians and composers of the twentieth century.
The event will happen Saturday, May 28 at the El Rey Theatre.
http://www.theelrey.com/events/detail/309437#.V...
A big thank you to our supporters to date. Editing in progress...
More news to come in the coming months.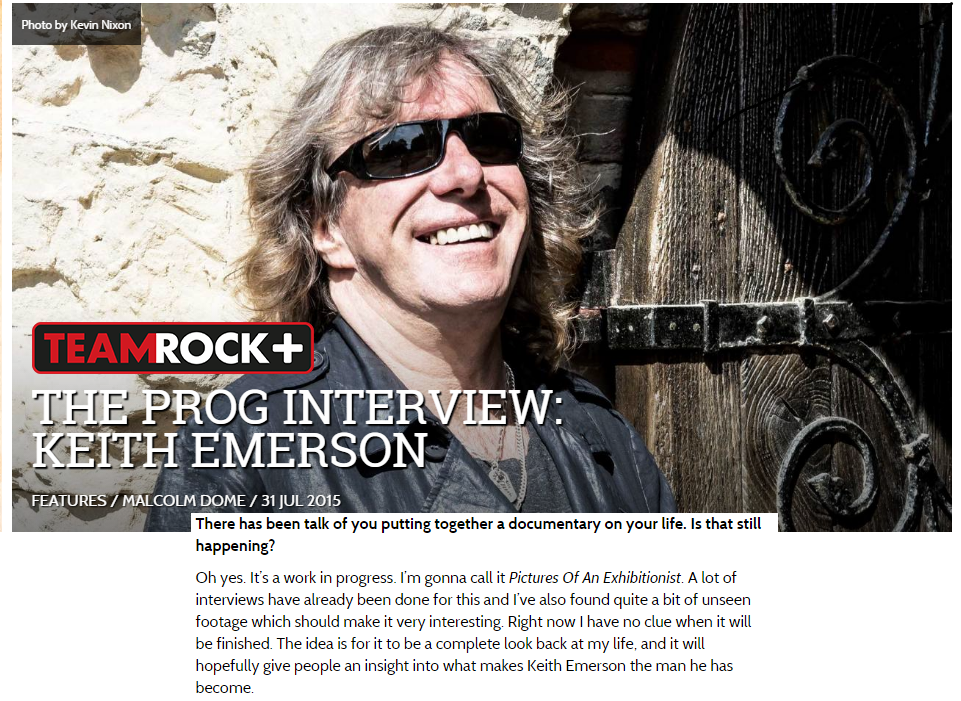 -------------------------------------------------------------------------------------
For over forty years, Keyboard virtuoso Keith Emerson has been entertaining the masses with his particular brand of Prog Rock. During that time he has filled out stadia's across the world.
Pictures of an Exhibitionist is the name of Keith's auto-biography written back in 2003, after he underwent surgery on his hands. This documentary adaptation goes back to interview the characters in his life from his childhood to today.
Keith Emerson played an important role in the alternative rock and roll scene that rose out of the ashes of the popularity of "radio friendly" groups like the Beatles. Emerson Lake and Palmer, dominated that scene from 1970 - 1977 catching the vibe of a generation wanting more than the latest riff and brought back a renaissance of classical music among Emerson's orchestral jazz/rock/fusion works. He continues to push the boundaries and is now composing work for Orchestras across the world.
Over 30 interviews since 2007, including those of Rick Wakeman (Yes), Jordan Rudess (Dream Theatre),Greg Lake(King Crimson & ELP),PP Arnold, Andrew Loog Oldham (ex Rolling Stones Manager) and original members of Keith's group The Nice (Brian Davison, Lee Jackson and Davey O'List). Thank you to all our supporters thus far, we have some news coming in the near future!

---