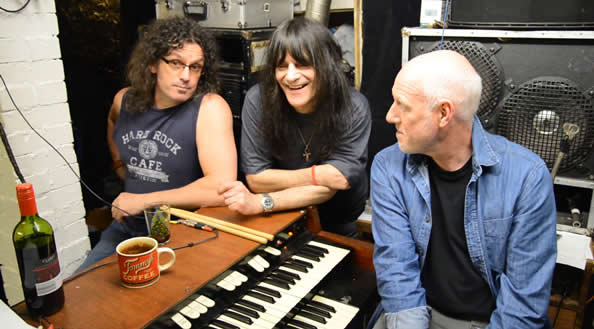 L-R Drummer Steve Roberts,  Keys Tom Szakaly,  Guitars/Vocals Ed Blaney
UK ELP/NICE TRIBUTE BAND "NODDY'S PUNCTURE" has undergone some changes in personnel in the past few years, so we have some updated video winging its way to the the project.
Thanks to Kevin Farrow, for recording an update to our Noddy's Puncture interview these past couple of days.
Haven't seen all the footage yet, but am looking forward to seeing what Tom and co. have come up with.
Till then here's a screenshot of the new interview!
More news coming soon!