It's been a trying year for the project, after some initial positive vibes from our Nashville appearance, we still have to get a number of interviews and events to shoot in 2013. So we have started an Indie Gogo campaign to help us finish the film.
Thanks to CJ Vanston down in LA, we have a place to shoot some of the remaining interviews and potentially some awesome linking sequences with Harry Shearer in June. Then in September, Keith is being honoured with a Lifetime Achievement award in Kentucky.
We need your help to get us there and to a cut of the film!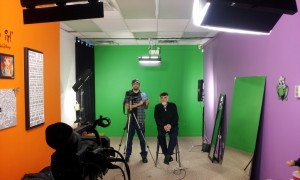 Thanks again to everyone who has helped us to get this far... now we are the last stretch.
Thanks to Lori Welbourne at On A Brighter Note studios in West Kelowna, we have made a campaign video... more coming in the coming weeks... and thanks to Hans Looman for coming onto the campaign team to work some social media magic with Twitter,Wordpress and QR Codes to name a few!
So check out the campaign and join in at whatever level you like, and share among your friends! Prog on.