After the successful interviews in the UK, I returned to shoot some more hockey games for the Westside Warriors and then it was off to Montreal for about 24 hours.
The Montreal shoot we had originally planned to do en-route to the UK, but due to peoples availability, we had to plan it as a separate trip. So, flying solo this time, I took the Red Eye to Montreal via Toronto.
The primary reason for this trip was the interview of one of Keith's most famous peers and friends, Keyboard player for Yes, Mr Rick Wakeman, and potentially Yes Front man Jon Anderson.
After finding myself a room in the old part of town, above a Mexican restaurant, I contacted my local conspirator, Rod Penway, who was assisting me with these interviews.
We managed to wing this interview at the impressive looking Fairmont The Queen Elizabeth in Montreal. A very big thank you to  Joanne Papineau and staff for finding us a room for the interview and Glass Onyon PR for setting us up with these interviews.
And what a room! The room was the famous suite that guested John Lennon, who held his famous 'bed-in' in 1969 in Suite 1742, where the song Give Peace a Chance was written and recorded. We didn't even know this until we arrived at the hotel to start setting up!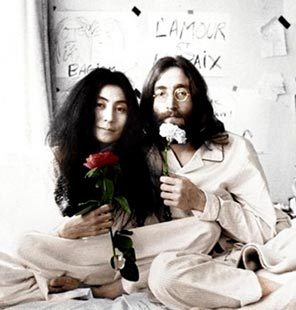 And so it was that we took some shots, and met up with Rick first for his interview. Typically he gave us a lot of great material, as we asked about first his background and then went on to his entanglements with Keith Emerson. Famously Rick reviewed the book "Pictures of an Exhibitionist" for the Gaurdian when it was first released back in 2003. Some great stories, and some fresh leads were gained from the interview, and have to say Rick is a really nice guy... he had another appointment straight after the interview too... so we were very lucky to get him.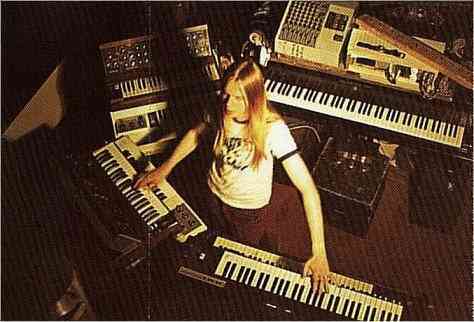 Jon was a little harder to tie down, but as soon as he heard which room we were doing the interview (himself being a big fan of John Lennon), we managed to get him to sit down with us. Some more great insights of when Yes supported the Nice on tour!
One Shepherd's pie and an attempt at sleep later and I was up at 4am to get on the return flight back to Kelowna.... and more hockey games! One last interview to setup, and we are enter the final furlongs of the production phase.