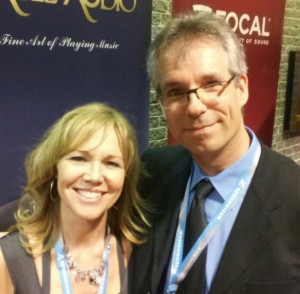 Hello all, this time a little contribution by the newest team member...
Without music the world would be a dull place... I had the privilege to be part of the Salon Son & Image where I met my musical friend and great fan of Keith, Anne Bisson. Salon Son & Image is the annual High End Audio trade-show in Montreal, QC, Canada, Anne's home city. The moment we spoke about the ProgRockDoc project, she excitedly told me she played an Emerson, Lake and Palmer medley at this very place today exactly 3 years ago!
Thanks to modern media it did not take me much time to find it and am happy to share it with you:
Writing this blogpost, listening to 'Three Fates Project" I wished I had that music with me at SSI to play on the high resolution sound system we had there... A very high quality recording! Next time for sure...
Back in BC, the team is in full swing to reveal the latest news on ProgRockDoc shortly, as we build out the twitter and facebook fanbase.
Rock on! (Stay tuned, it's gonna be good!)
Hans.