Hey everyone,
It has been a very busy time of late with this production, the last few weeks alone has seen us travel across Europe and Canada for the penultimate interviews. This blog entry will update you on the interviews we did in the first week in the UK... which was from Monday 24th October.
Thanks to Jeff Allen and everyone at Sensible Music Studios who allowed us to shoot our first two interviews at such short notice... quite literally after stepping off the plane.  An epic studio that has been ground zero for some fantastic music!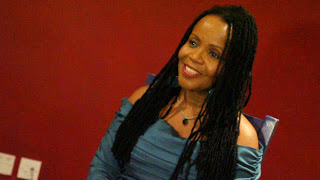 We took the opportunity to secure an interview with Pat Arnold (PP Arnold and the Nice) before she was heading off to Spain and sound engineer Alan O'Duffy who recorded some of the Nice's earlier albums.
Coffee at hand, we had a great interview with them both and an awesome way to kick off this part of the journey. No rest for the Jet-lagged though, as we traveled several ways around and through London. Mostly involving the M25. As you know, we are on a seriously tight budget and this is where the Family kicks in... Thanks must go to our Transport Coordinator (Uncle Ray) who gave us his car for the duration of the stay... a Honda that he picked up for about 40 quid. After establishing that there was indeed an engine under the bonnet all I can say is... what a find! I think in the whole trip we paid more than that on congestion fees and parking!
First up was the slightly controversial figure of former Nice band member Davey O List, who provided us with a great interview, and a lovely cup of tea. Some great material from the man that we almost didn't get an interview with! Godfrey Salmon, the conductor of the Works Tour back in the early 70's and co-conspirator for some of Keith's early forays in the realm of making music for movies was next along with former Melody Maker and writer of some fantastic prog books, Chris Welch. Chris had a hand in bringing Keith's autobiography to the masses, and again Tea was served all round. A welcome reminder that I was indeed back in England!
Finally we finished the first 5 days in another studio, this time Yellow Fish Studios which is a great place out in the wilds of Sussex (near Lewes). For this particular visit we managed to gather four more interviews, as we talked to another former class mate of Keiths (possibly Keith's first techie) and met up once more with the other 2/3 of the Keith Emerson Trio, Jed Armstrong and Godfrey Shephard. We had also managed to track down another original member of Gary Farr and the T-bones, Stu Parkes.
Although there were no instruments at hand this time around, we did get some great conversations going, and managed to get Stu to sign a limited edition print of the original Gary Farr and the T-bones, that we have been carrying around on this trip (featuring Stu Parkes, Gary Farr, Brian "Legs" Walkley, Winston Weatherall and of course Keith Emerson). With the exception of the sorely missed Gary Farr, we are trying to get the band to sign it in aid of raising funds to finish filming the documentary.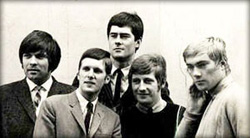 More info. next week, as I reveal the reasons behind a quick trip to Europe... and another packed week of interviews!